October 17, 2017

Celebrating Selena Quintanilla

Today we celebrate Selena Quintanilla: Mexican-American music & entertainment icon, fashion trendsetter, passionate entrepreneur, community philanthropist, and one of the people who taught me growing up that no matter who you are or where you come from, anything is possible.

Born in Lake Jackson, Texas on April 16, 1971, Selena's talent shone from an early age. Strumming Nat King Cole's "I'm in the Mood for Love" on guitar, Selena's Father listened to his daughter sing along, and immediately knew the bright future before her.

With encouragement from their father, nine year old Selena and her older siblings A.B. (guitar) and Suzette (drums) formed the beginnings of the Tejano sensation Selena y Los Dinos. Born in Texas, Tejano music (or "Tex-Mex") blends Mexican and American sub-genres like pop, polka, ranchera, and cumbia. Widely popular across the TX/Mexico border since the 1800s, Selena y Los Dinos' infectious brand of Tejano music popularized the genre to audiences globally.

First playing at the family restaurant, quiceaneras, and fairs, the band's humble beginnings - including sitting on equipment due to the lack of formal seating in their inaugural tour bus "Big Bertha - eventually led to high profile touring. But they also fought through hard times and adversity. In fact, Selena was frequently discriminated against in the male-dominated music genre, and some venues even refused to book the band for shows.

Despite all this, Selena's talent, energy, and perseverance easily won the hearts of a rapidly growing fan base. In 1986 she was awarded the Tejano Music award for "Female Vocalist of the Year," catapulting Selena y los Dinos to Tejano stardom. Other milestones followed, solidifying Selena's legacy as "The Queen of Tejano." She released her first studio album with Capitol EMI (self-titled "Selena") on this day in 1989, consistently straddled the top of the billboard charts, and won a Grammy for best Mexican/American album of 1993 -- the first female and youngest Tejano artist to win the award.

"Selena" on iTunes
Selena was also much more than a talented musician. A fashionista and trendsetter, she often designed and created entire outfits for her performance wardrobe. In her free time, she was also active in community service, including being a strong advocate for education.
Most importantly, Selena became a beacon of inspiration and hope for the Latinx, immigrant, and bicultural communities around the globe. Her story of embracing and celebrating all parts of her cultural heritage and persevering in the face of adversity forged an emotional connection with millions.
As the daughter of a Mexican immigrant single mom living in a small (primarily white) town in rural Texas, I was one of the people Selena and her legacy profoundly influenced. My love of music started with her. One of my dearest childhood memories is of my mom and I belting Bidi Bidi Bom Bom and Techno Cumbia in the family van during our annual road trips to Mexico. I even sang Selena classics in talent shows across northeast Texas.
Aside from incredible dance moves and how to belt some serious notes, watching Selena taught me that being Latina was a powerful thing, and that with hard work and focus I could do whatever I set my mind to. Watching her showed me that this hybrid cultural identity of mine was a valuable gift I should embrace. Watching her made me proud of being Mexicana.
It's incredible that Selena's legacy grows even larger with time. She continues to show Latinx, immigrants, and bicultural communities around the world to be proud of who they are and to embrace their differences. Also, to work hard for your dreams because doing so makes your achievements that much more meaningful.
So the best thing I can say is thank you, Selena. Thank you for being a role model and a hero to a little Latina girl in Granbury, Texas. Thank you for teaching her that she could dream big and make it. And thank you for all the inspiration and joy your music and legacy continues to bring to the world.
Siempre Selena
-Perla Campos, Google Doodles Global Marketing Lead
---
Published on Oct 16, 2017
Today we celebrate Selena Quintanilla: Mexican-American music & entertainment icon, fashion trendsetter, passionate entrepreneur, and community philanthropist.
---
For an in-depth look at some of Selena's most prized possessions including iconic outfits, awards and fan art, check out the new
Selena exhibit
on Google Arts & Culture, curated by The Selena Museum.
---
Special thanks to the Quintanilla family who played an integral role in making every part of this project possible. Below, Suzette shares some thoughts about Selena and the Doodle:
"My family and I are honored and extremely excited to have worked with Google on this Doodle and exhibit launch, not only as a way to celebrate Selena's life and the dreams she achieved, but as a tribute to Selena's fans around the globe. This project is just yet another testament to the power of Selena's legacy, which is still going strong 22 years later. Selena has always transcended cultural boundaries and having this Doodle featuring a strong, Latina woman on the homepage of Google around the world is a perfect example that. We hope that everyone - both fans and people learning about Selena for the first time - enjoys this celebration and feels the positivity and hope Selena embodied and still continues to represent today."
To hear even more about Selena's life, legacy, and the process of today's Doodle, check out this Talk at Google with Suzette, hosted at the offices of Google San Francisco.
---
Extra Info
For two years, The Google team worked tirelessly with their designers, animators, and most importantly, Quintanilla's family, to ensure the Doodle told the iconic singer's story in a way that reflected the spirit of being a cross-over star.
The Selena doodle will be on the Google homepage in the United States as well as Mexico, Nicaragua, Guatemala, Honduras, El Salvador, Dominican Republic, Puerto Rico, Bolivia, Ecuador, Costa Rica, Peru, Venezuela, Colombia, Cuba, Paraguay, Uruguay and India.
All the work put into Selen's Google doodle won't entirely disappear after October 17.
Just like Selena, it will live forever - in the doodle archive - https://www.google.com/doodles
Google Doodles debuted in 1998 as "spontaneous changes" to the Google logo used to to celebrate holidays, anniversaries and the lives of famous artists, pioneers and scientists.
---
Selena Doodle Team
Art Lead - Kevin Laughlin
Art Support - Alyssa Winans, Olivia Huynh, Juliana Chen
Marketing, Partnerships, & Licensing Lead - Perla Campos
Engineering support - Jacob Howcroft
Music licensing support - Jennifer Rosen, Jay Komas, Joy Edgar
PR - Susan Cadrecha, Jesus Garcia-Valadez
Selena exhibit support - The Selena Museum
Translation support - Patricia Romero, Birgitte Rasine, Carina Jimenez, Mariella Sanchez-Vargas
Content licensing & Legal support - Madeline Belliveau, Ethan Bodenstein
Music support - Kevin Burke
Amor Prohibido album photo - courtesy of Maurice Rinaldi
---
News Articles
Billboard
NBC News
CNN
USA Today
LA Times
ABC 7 LA News E Online
Time
The Washington Post
Pop Sugar
Buzzfeed
Latina
Perez Hilton
Remezcla
Houston Chronicle

---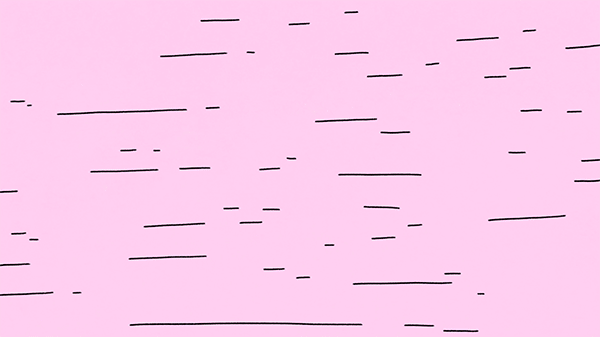 ---
Posts and Mentions
---
Source: Google, Google Doodles, YouTube
Google Celebrating Selena Quintanilla