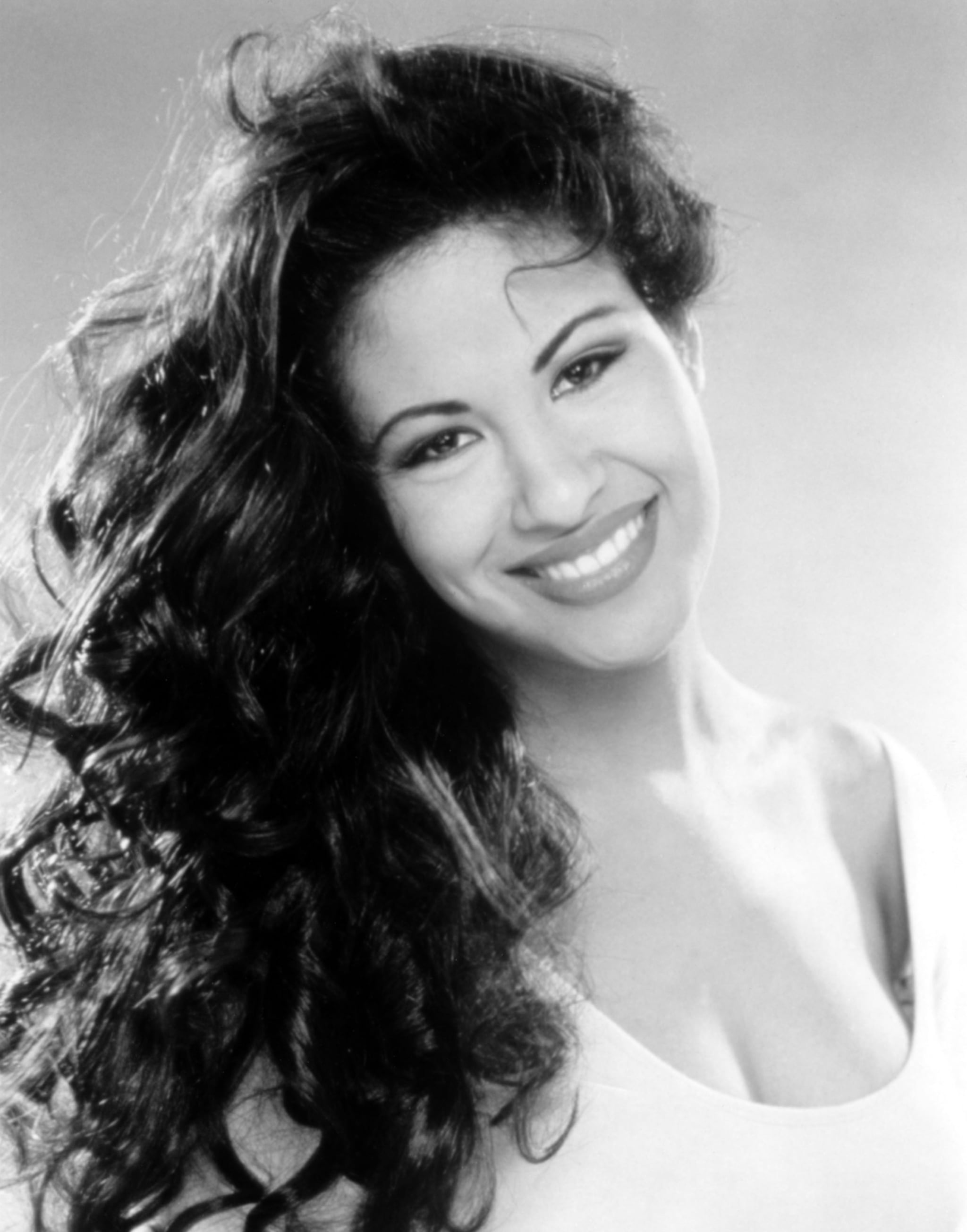 The Meaning Behind Selena's Name Could Not Be More Fitting.
Selena Gomez might be famous now, but if you say Selena to any Latinx, they'll know you're referring to the original:
Selena Quintanilla-Perez.
While Selena G. was named after Selena Q., the meaning of the Tejano singer's moniker is one that might surprise you.
The name Selena derives from the Greek word Selene, which means "moon goddess" — yes, Selena's name literally means GODDESS.
Tell us that's not incredibly fitting considering the Mexican-American singer was basically born to be a star.
It's been said that; while expecting a boy, The Quintanilla's had chosen the name Mark Anthony for their third child. To their surprise it was a girl. Mrs. Quintanilla's hospital roommate was expecting a girl which she had picked the name Selena, instead she had a boy.
The Quintanilla's decided to name their youngest child Selena.
The year Selena passed away, her name was number 91 on the list of most popular baby names. It's now in the 285th spot.
partial text taken from Pop Sugar Article
Calling All Selenas!
Are you or anyone you know, named after Selena Quintanilla-Perez
or have the same name?
We want to feature you on our website in this special page dedicated to those named after the Queen of Tejano.
Please email your photo, last name, birth date, city and state to:
LoveSelenaOfficial@Hotmail.com
or DM us on our social media pages!
---

Selena Marie Gomez
Born: July 22, 1992
Grand Prairie, Texas

Selena Isabel Puente Molina
Born: August 25, 2010
Denver, Colorado

Selena Valentina Gutierrez
Born: May 27, 2014
Norwalk, California

Selena Rodriguez
Born: May 26, 2014
Dodge City, Kansas

Selena Rosalie Santana
Born: June 18, 2014
Pomona, California

Selena Sepulveda
Born: November 12, 2016
El Paso, Texas

Selena Marie Salinas
Born: October 23, 1995
Pasadena, Texas

Selena & Chris Alvarez
Born: 9/15/04 & 9/3/98
Anaheim, California

Celina Miranda
Born: December 5, 1995
San Lorenzo, Califonia

Selena Ann Greenwood
Born: August 4,
Newburgh, Indiana

Selena Gonzalez
Born: December 28, 1988
Tucson, Arizona

Selena Valentine
Born: March 12, 2017
Colombus, Ohio

Selena Ayala
Born: January 7, 2000
North Carolina

Selena Maciel
Born: May 25, 2011
Indio, California

Selena Chagolla
Born: July10, 2012
West Covina, California

Selena Maral
Born: February 6, 1998


Selena Palma
Born: September 28, 2013
Chicago, Illinois

Selena Valverde
Born: October 15, 1990
Las Vegas, Nevada

Selenna Saucedo
Born: September 26, 1996
Azusa, California

Selena Polutnik
Born: October 7, 1999
Ontario, Canada

Selena Grace Castillo
Born: May 24, 2017
Tarzana, California

Selena Diaz
Born: September 22, 2016
Denver, Colorado

Selena Ramirez
Born: October 3, 1996
San Angelo, Texas

Selena Sanchez
Born: January 17, 2001
San Fernando Valley, Ca.

Selena Torrez
Born: October 14, 1992
Alice, Texas

Selena Garcia
Born: February 26, 1997
Denver, Colorado

Selena Rincon
Born: May 12, 1996
Banning, California

Selena Camarena
Born: June 4, 1993
San Clemente, California

Yaretzi Selena Garcia Rueda
Born: November 23, 2012
Sacramento, California

Selena Victoria Brennan
Born: September 6, 1998
St. Louis, Missouri

Selena Pineda
Born: February 20
Houston, Texas

Selena Renteria
Born: December 20, 2001
San Diego, California

Selena Plascencia
Born: November 3, 1998
Indio, California

Selena Mojica
Born: July 13, 1995
Pompano Beach, Florida

Selena Flores
Born: October 1993
Hargill, Texas

Selena Rodriguez
Born: January 25, 1998
Caney, Kansas
| | | | |
| --- | --- | --- | --- |
| Your Photo Here! | Your Photo Here! | Your Photo Here! | Your Photo Here! |
| | | | |
| --- | --- | --- | --- |
| Your Photo Here! | Your Photo Here! | Your Photo Here! | Your Photo Here! |