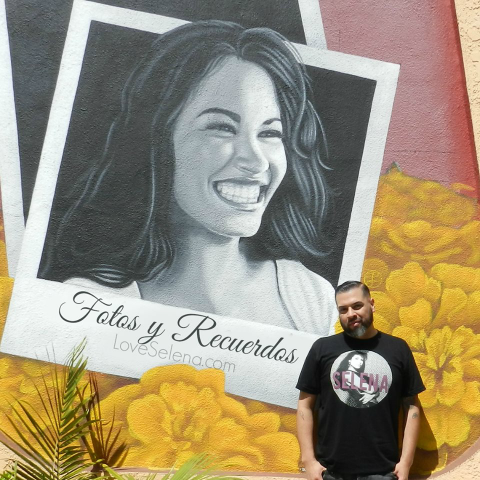 Roger Gomez
Host and creator of LoveSelena.com and the #SelenaFanGatheing
We want to thank Music with Sara for closing out our first annual #SelenaFanGathering
with "Como La Flor" and the fans for joining in.
We are hoping to create a longer gathering, therefore we are looking for a DJ, performers and are open to suggestions. (Must be Selena related)
We will do the promoting on our website, facebook, twitter, and instagram.
This is a non-profit event and Talent would have to donate their time in Selena's memory
and in hopes of spreading your talent to fans for future bookings.
If you would like to donate your time, give-a-ways or funds, please also inbox:
LoveSelenaOfficial@hotmail.com
for more info.
The #SelenaFanGathering takes place at the Selena Mural in Plaza De La Raza at Lincoln Park
3540 N. Mission Rd., Los Angeles, CA 90031
LoveSelena.com
Helping to keep Selena's music, memory and legacy alive since 1995!
Experience The Fun & Stay Up To Date; Like and Follow us!