Twenty-two years after her murder, Selena Quintanilla continues to live on for over two decades. From growing her legacy with a star on the Hollywood Walk of Fame or having her own official day recognized in Los Angeles, 2017 showed why the late Mexican singer is still one of the biggest Latin artists in the world and once again, made her mark in 2017!

10 Selena Tribute Covers
5/24/2017

Roger Gomez, creator of LoveSelena.com and the #SelenaFanGathering makes a special appearance along with friend Nira, who performs at the annual event and newly crowned lead singer of the Como La Flor Band.
Tribute Covers in 2017:
Como La Flor: Ozomatli
Si Una Vez: Play-N-Skillz Various Versions Available
Amor Prohibido: Pedro Capo
Si Una Vez: Alicia Villareal
No Me Queda Mas: Jenni Rivera
No Me Queda Mas: Jovanny Cadena Y Su Estilo Privado
Lulluby Versions of Selena
Cardi B mentions to be the Trap Selena in the song "MotorSport".
Our very own friend and #SelenaFanGathering performer Julio C. uploaded his Selena covers to soundcloud: 3 by JCCJR


9 Selena Wins Premio Billboard 2017
4/27/2017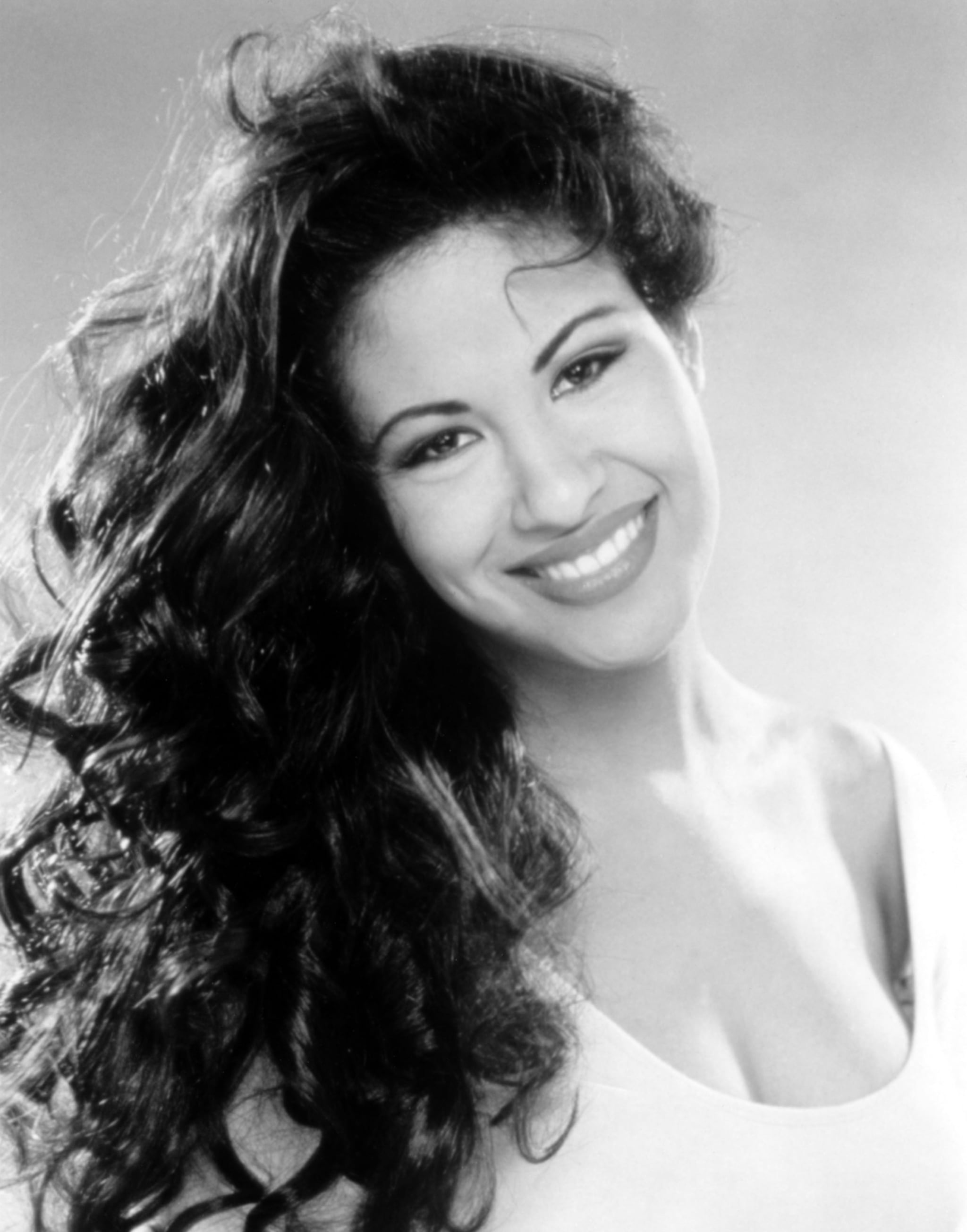 Selena won in the "Top Latin Albums Artist of the Year, Female" beating Thalia, Ana Gabriel and Jenni Rivera. Selena was nominated in two other categories: "Latin Pop Albums of the Year" and "Latin Pop Albums Artist of the Year, Solo".

8 Selena Stripes Commemorative Cups
2/20/2017


Stripes Stores and Corpus Christi Convention and Vistors Bureau officials announced Monday the two commemorative cups were be sold at Stripes Stores March 1.
The commemorative cups will be available at Stripes Stores in Corpus Christi, the Rio Grande Valley, Laredo, San Antonio, Houston and select stores in Midland and Odessa for $2.99 each.
The cups were also be available for sale at Fiesta de La Flor, which will be March 24-25.
A portion of the proceeds from the cup sales will go to the Selena Foundation. The foundation lost its tax-exempt status in May 2016. Proceeds from the cups and Fiesta de La Flor will be set aside until the foundation regains its status, Teresa Rodriguez Bartlett, Corpus Christi CVB chief of public affairs.
***Cups sold out date of release March 1, 2017

7 'Selena' Movie Celebrates 20 years
3/21/2017
Selena's story was launched nationwide in theaters exactly 20 years ago today.
Portrayed by Jennifer Lopez, 'Selena' became the 11th highest-grossing musical motion picture of all time.
Entertaintment Tonight Exclusive Interview with Suzette and Mr. Quintanilla:


6 Rare Interview and Performance
9/12/2017

RARE Selena video, not seen in more than 20 years was found and digitized by the Smithsonian's National Museum of American History. This footage of Selena on the program "Tejano USA" was found in a TV camera donated to the museum's Spanish-language television project by Univision, the parent company of San Antonio's KWEX-TV, Channel 41. The station's production manager put an unlabeled 3/4 inch tape in the camera to show what format that camera used.
When the museum digitized the video this summer, the Selena footage was discovered. The production manager, who actually directed the segment with Selena, tells the museum that after Selena passed away in 1995, he had looked everywhere for the video with no luck. The video resurfaced just as the museum planned to open a display on Hispanic Advertising that includes the Tejana artists' work as a spokesperson for Coca-Cola.
11/1/2017
Here's another rarity gem. Singing "My Love" on Houston TV.

11/1/2017
LIVE AT THE SUMMIT - 1989 performing "Dont Stop Til You Get Enough" and "When I Think Of You"


5 Selena Wax Figure Madame Tussauds New York
6/23/2017

We are so excited to be live here at Madame Tussauds New York with Suzette Quintanilla broadcasting our newest figure, Selena Quintanilla! Tell us how much you love Selena in the live comment section below! Selena Suzette Quintanilla Official page #CelebrateSelenaNY #FamousFun #BidiBidiBomBom #NYCWAX

Posted by Madame Tussauds New York on Friday, June 23, 2017
4 Memories of Selena at The Smithsonian
9/12/2017


From the 1950s to 1970s, U.S. advertising started to shift from mass marketing to recognizing and defining distinct target markets. A unique example of this includes the rise of Selena Quintanilla-Perez (1971-1995), whose hard-won fame spoke to a large cross-section of fans in the United States, in Latin American markets, and across the world. A new display opening September 12, 2017, in our American Enterprise exhibition explores marketing history and this pop icon.
Selena's family donated one of her performance costumes to the museum in 1999, shortly after I arrived as the director of public affairs. This outfit, with its leather boots, spandex pants, satin bustier, and motorcycle jacket, was iconic of what our then curator of Latino history and culture Marvette Perez described as Selena's idiosyncratic style, "wavering between sexy rebel and Mexican American good girl." We placed the costume on view in 2001 as part of Moda y Musica: Stage, Fashion, and Style, a display of four showcases featuring Hispanic performers and designers. Raised speaking English, Selena had to learn to sing Spanish phonetically. Ironically, her "cross-over" material for English-language radio was not released until the end of her career.
In life, and in death, Selena meant many things to many people. Her significance to Tejano music and the efforts for her to "cross-over" to English music are not lost on anyone, but it is her impact as a businessperson that we are now able to get a sense of as we look back. If her life had not been cut tragically short, there is no telling what she could have accomplished, but her ongoing popularity is a testament to her significance in American culture.
Despite the passage of time, Selena still has a huge impact on her original fans and on new generations of fans.
In the American Enterprise exhibition, the objects that will highlight Selena's contributions to Hispanic advertising history include her leather motorcycle jacket and beaded bra, photographs from the Coca-Cola advertising campaign, and Selena memorabilia that help to illustrate her personality, style, impact, and powerful fandom. The exhibit will give the public a chance to see pieces of who she was and the gorgeous music that she created.


Read Full Article HERE
Also Read: Still dreaming of you: Selena's outfit at the Smithsonian from September 18, 2014

3 Selena Licensed Shirts


Since 1995 you would only be able to purchase official Selena merchandise through Selena Etc and Q-Productions.com.
Fans around the world always requested an easier access to official Selena merchandise and wondered if it would ever be available at stores like the images of Elvis, Marilyn Monroe and I Love Lucy just to name a few.
But now after 22 years, the Quintanilla family has finally agreed to license Selena's name and image to certain retailers.
In Fall of 2016, it was announced that Forever21 and Urban Outfitters would honor Selena at Fashion Week San Antonio TX.; In doing so, they premiered a line of Selena shirts to be exclusively available in stores and online.
Now you can buy Selena shirts at almost any department store. We complied a list of stores for your convenience HERE

2 Selena Doodle on Google
10/17/2017


Google has launched a video Doodle to celebrate Mexican-American entertainment icon Selena Quintanilla.
The video Doodle will explore the story of her life set to one of her most iconic songs: "Bidi Bidi Bom Bom".
Although October 17 specifically marks the date of Selena's first studio album release with Capitol EMI (self-titled 'Selena'), we are taking the day to celebrate her life and continued impact on various aspects of popular culture as well as in the lives of her adoring fans.
The Doodle will run in 18 countries for 24 hours starting at midnight local time (except the US, where launch will begin at 9PM PST on October 16 / 12 EST on October 17).
The Selena Doodle video premiered at #1 on trending videos on YouTube.
The Doodle spread social media by fans world wide.
News articles were posted about the doodle everywhere online.
The Selena Doodle lives on forever here at LoveSelena.com on a special page we put together which includes videos, posts and news articles. Visit the #SelenaDoodle page HERE

1 Selena Hollywood Walk Of Fame Star
11/3/2017

Selena is now among 89 Latino artists who have received the honor, according to a list compiled by the Hollywood Chamber of Commerce, which oversees the Walk of Fame. (She joined the likes of Celia Cruz, Ritchie Valens and Jennifer Lopez, the singer-actress whose career took off after portraying Selena in a 1997 biopic.)
Los Angeles will now be remembering the singer every year too. At Friday's ceremony, Mayor Eric Garcetti proclaimed Nov. 3 "Selena Day". Los Angeles is not the first, and probably not the last, city to do so.
To this day, Selena's admirers have kept her flame alive through Facebook groups, fan sites, murals, tribute performances and parties to both celebrate her birthday and remember her death.
"She accomplished so much for such a young age," said Roger Gomez, a fan from Santa Ana who manages LoveSelena.com, a website that's been around since 1995. "She represents the whole American dream. She made it, and we could too."
"Our parents showed us Selena. Now we're showing our kids Selena," Gomez said, adding that her new Walk of Fame star is another accolade to cement her legacy. "In a way it's a stamp of approval. It's another place I could say, 'Selena is here.'"
Selena's sister agrees.
"The Hollywood Walk of Fame is the key mother of all those beautiful stars in different cities," Suzette Quintanilla said. "The walk is prestigious; it marks you as a very important artist.
A record breaking crowd of over 4,500 Selena fans showed up to the event making it the largest crowd in Hollywood history! At the ceremony, Selena was awarded 7 Diamond selling albums as well as 75 times platinum career singles certifying Selena as the top Latin recording artist!
Visit HERE for timeline and more!

BONUS
The Spirit of Selena - #SelenaFanGathering
4/24/2017


Fans of Selena Quintanilla-Perez, the Mexican-American singer who was murdered in 1995 at age 23, have never stopped celebrating her life and music. On April 8, Emily Berl, 32, an artist and photographer, attended the Selena Fan Gathering at Plaza de la Raza in Lincoln Park, near her home in Los Angeles, to see how that Tejano music sensation was being remembered.
"People were paying tribute in their own way," Ms. Berl said. "It didn't feel like people were competing to be the most accurate," "It was people's personal interpretations, or personal tributes. People were paying their respects."
Read Article with photos: HERE
Photographs by EMILY BERL